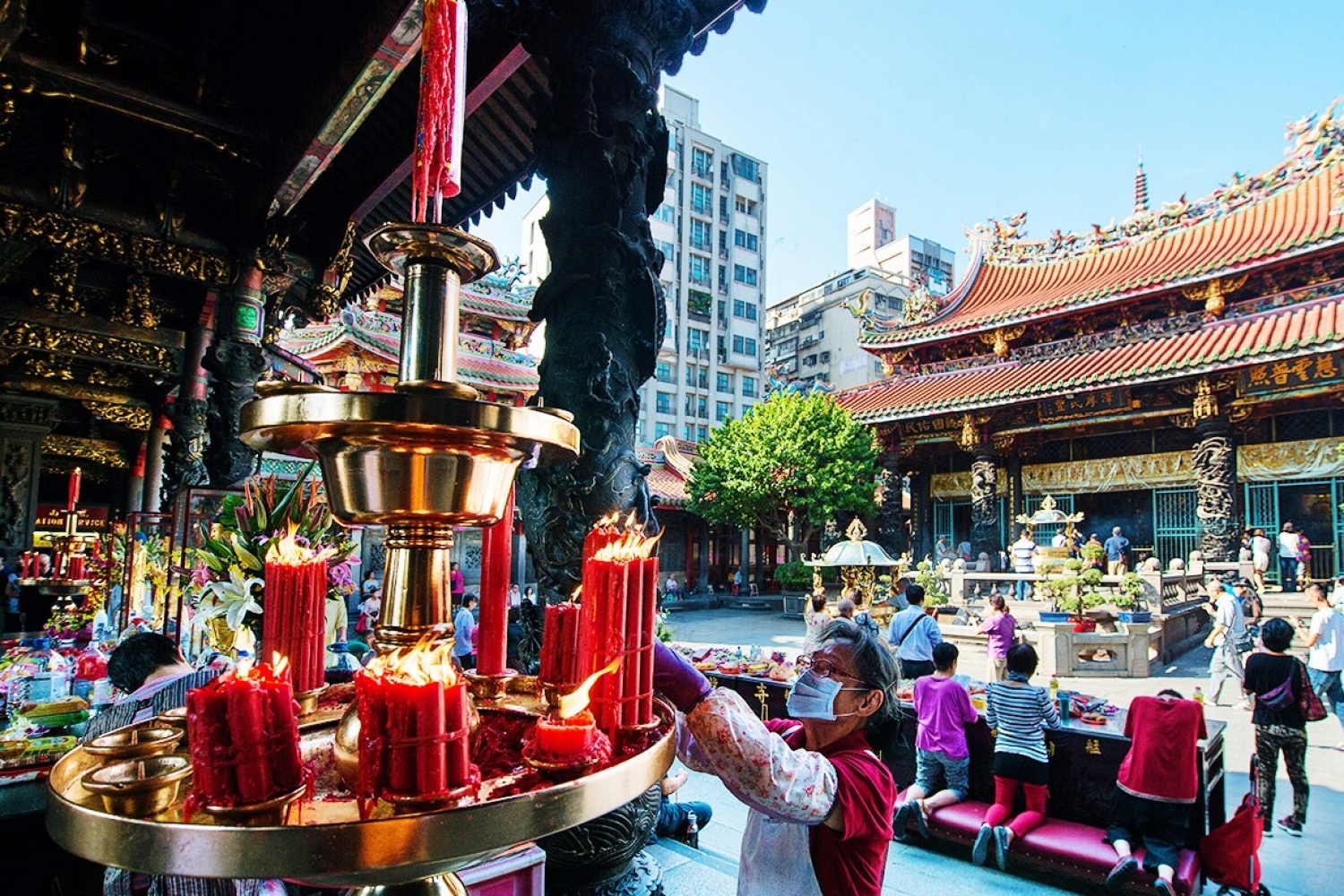 Lungshan Temple
Lungshan Temple
Address:No. 211, Guangzhou Street, Wanhua District, Taipei City
Opening Hours:6AM-10PM
Traffic Information: Take MRT to the Longshan Temple Station and walk around 2 mins.
Experience the traditional taiwanese culture Admire the beauty of temple
With almost 300-year history, Lungshan Temple is one of the most important temple in Taiwan.
Carefully admiring this building, you may find some carvings of historical stories on the walls, such as Romance of the Three Kingdoms and Investiture of the Gods. If you want to admire the architecture and craftmanship of temple in Taipei, it's really worth a visit.