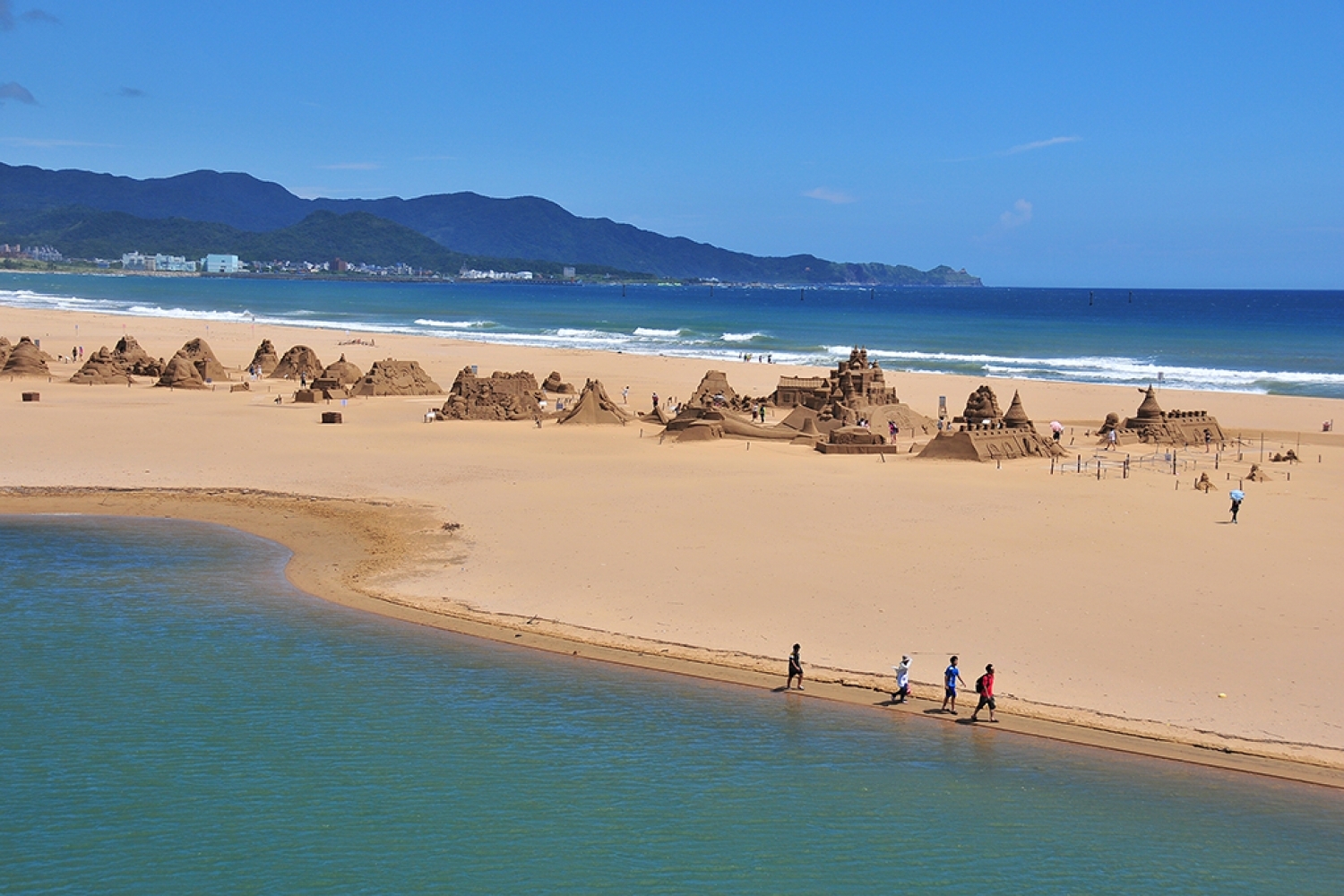 Fulong Beach
Fulong Beach
Address:40 Xinglong Street, Fulong Vil, Gongliao Dist., New Taipei City Taiwan
Opening Hours:Mon-Sun 8:00AM-5:00PM
Traffic Information:
Drive:Nat'l Hwy 1 → Exit at the Badu Interchange → Prov. Hwy 62 → Prov. Hwy 2
Public:Take TRA to Fulong Train Station, or transfer to Kuo-Kuang Bus Green(to Yilan, Luodong), get off at Fulong stop.
Blue ocean and golden sand Come to enjoy the sunlight!
Fulong Beach is the one of the popular beach in northern Taiwan. Famous for its special golden sand and blue ocean, number of tourists would gather here to enjoy the sun every summer.
Besides water activities, Hohaiyan Rock Festival and Fulong International Sand Sculpture Art Festival are held in Fulong Beach every year.

Rate:
Ticket prices(21th Apr-30th Sep):
Adult: NTD $100
Group Ticket (of 20 or more): NTD $90
Concessions (children between 3-12 years old & seniors over 65 years old): NTD $50

Ticket prices(1st Oct-30th Apr):
Ticket price: NTD $40
[The sea area of Fulong Beach is closed from 1st Oct-30th Apr; only activities on the beach are allowed.]