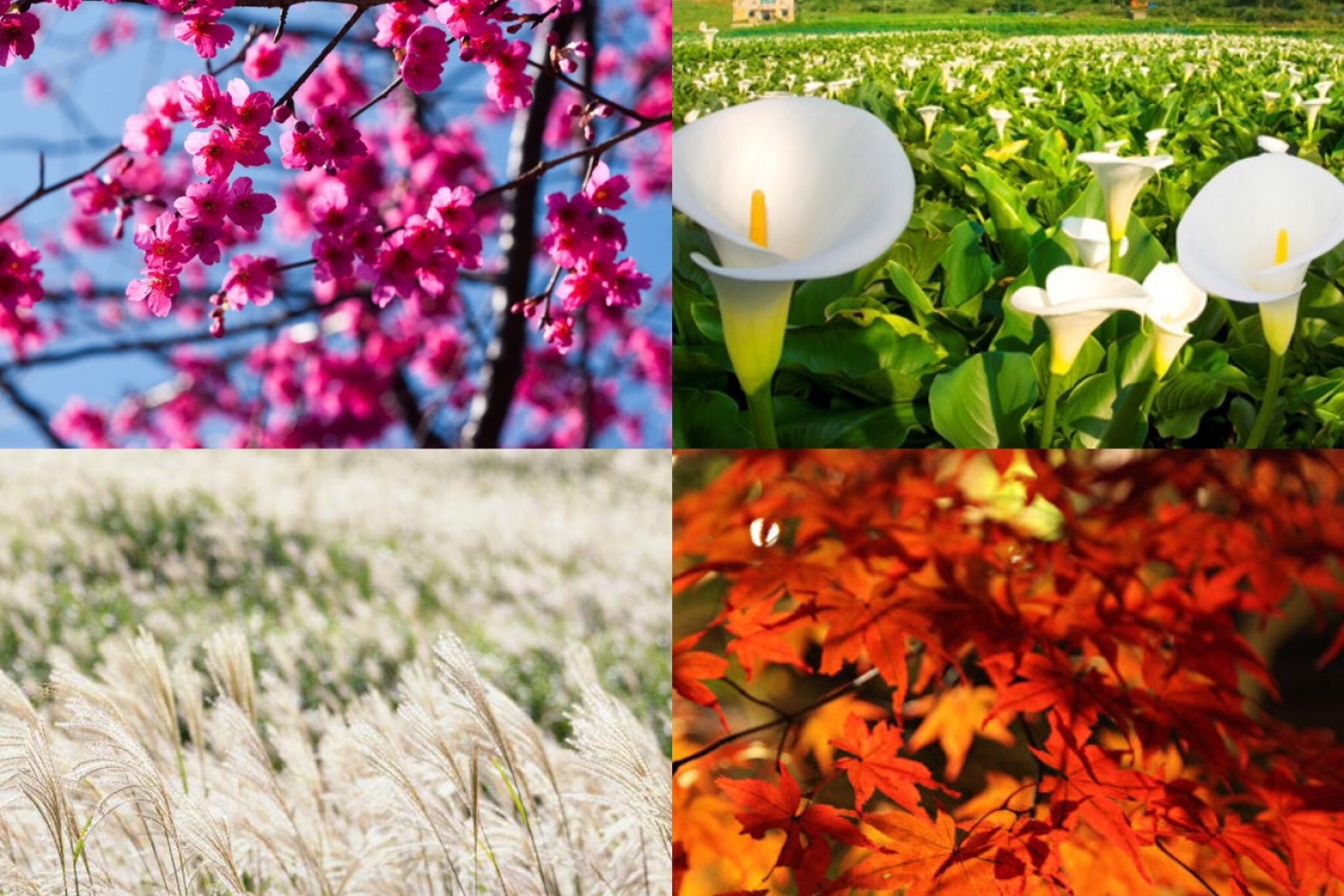 Yangmingshan National Park
Yangmingshan National Park
Address;No.1-20, Zhuzihu Rd., Beitou District, Taipei City (Yangmingshan)
Traffic Information:
Transportation:
Nat'l Hwy 1→ Exit at the Taipei Interchange → Prov. Hwy 2B → Bailing Bridge → Zhongzheng Rd. → Prov. Hwy 2A → Zhuzihu Rd.
Public:Take the MRT to Jiantan Station, continue by Bus Red-5 to Yangmingshan stop. Then take Bus No. 108 to Tourist Center stop.
Admire the various scenery of Grass Mountain in different seasons
Yangmingshan National Park is the third national park in Taiwan. Yangmingshan National Park is famous for its rich natural ecosystem. You may admire the different scenery in the different seasons.
[Spring March-May]
Azalea
Location:Yangming Park
Calla Lily
Location:Zhuzihu,Minyangpu
[Summer June-Augest]
Lilium formosanum
Location:Datun Nature Park
Hydrangea
Location:Zhuzihu, Kao's Hydrangea Garden, Terraced field Hydrangea Garden
[Autumn September-November]
Silvergrass
Location:Datunshan, Xiaoyoukeng and Qingtiangang
Maple leaf
Location:Yangming Park, Taipei Aowanda
[Winter December-February]
Camellia
Location:Floriculture Experiment Center
Plum blossom
Location:Floriculture Experiment Center,Zhongxing Guesthouse
Cheery Blossom
Location:Pingjing Street, Yangmingshan Flower Clock, Qianshan Park

Other popular attractions in Yangminshan:Qingtiangang, Menghuan Pond Trail, Xiaoyoukeng, Zhongxing Guesthouse, LengShuiKeng