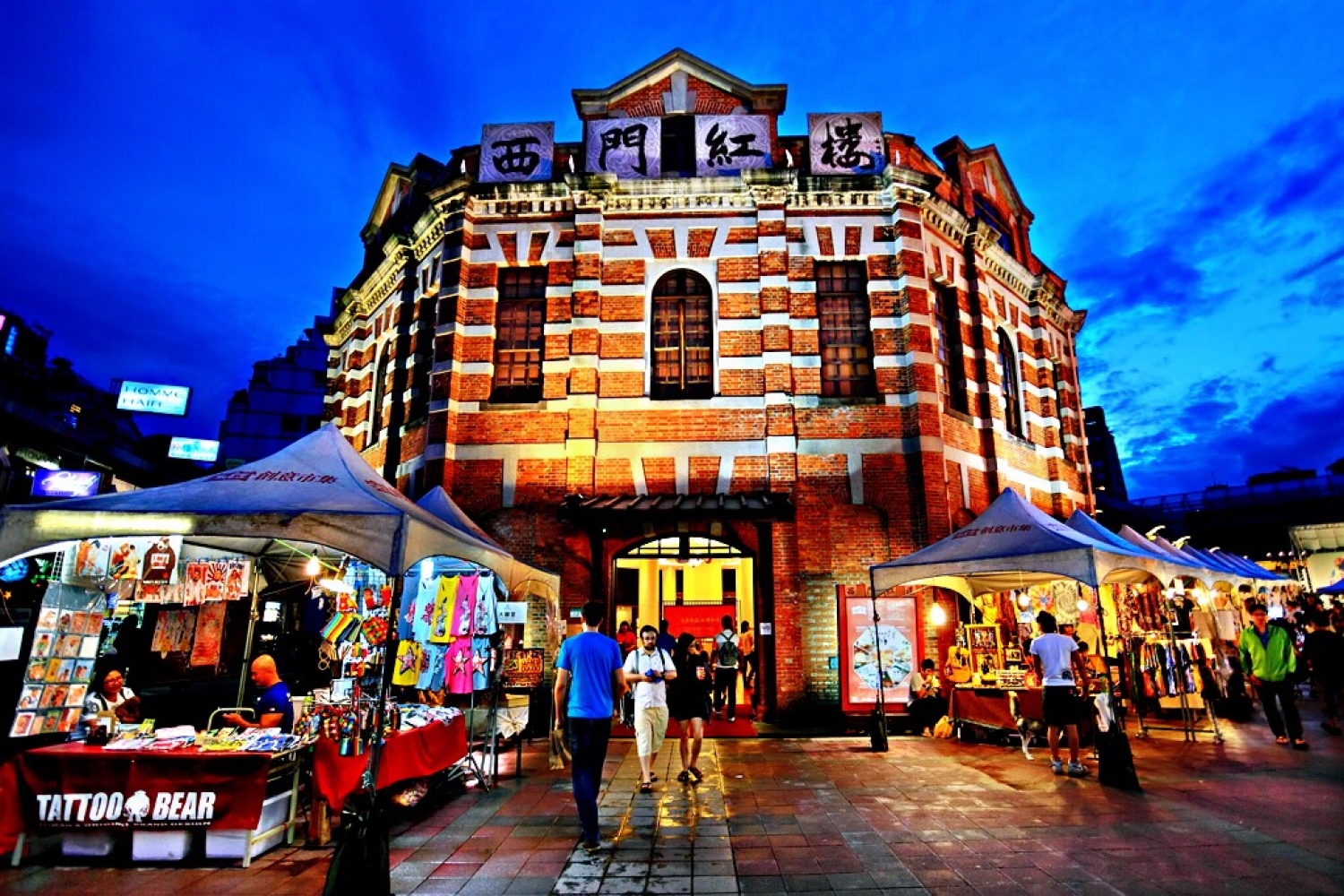 Ximen Red House
The Red House
Address:No. 10, Chengdu Road, Wanhua District, Taipei City, 108
Business Hours:Tue-Thu&Sun 11AM-9:30PM/Fri & Sat 11AM-10PM
Traffic Information:
Transportation: MRT Ximen Station Exit 1

New cultural & creative industries development center The most iconic attraction in Ximen
The Red House consists of "Bagua" shaped Octagonal Display Hall and western architecture. It has a history of over 100 years.
Now it has become a place for promoting the small business in Cultural and Creative Industry and a professionally equipped performance.
Creative market and exhibitions will be hosted in Central Display Area every weekend.