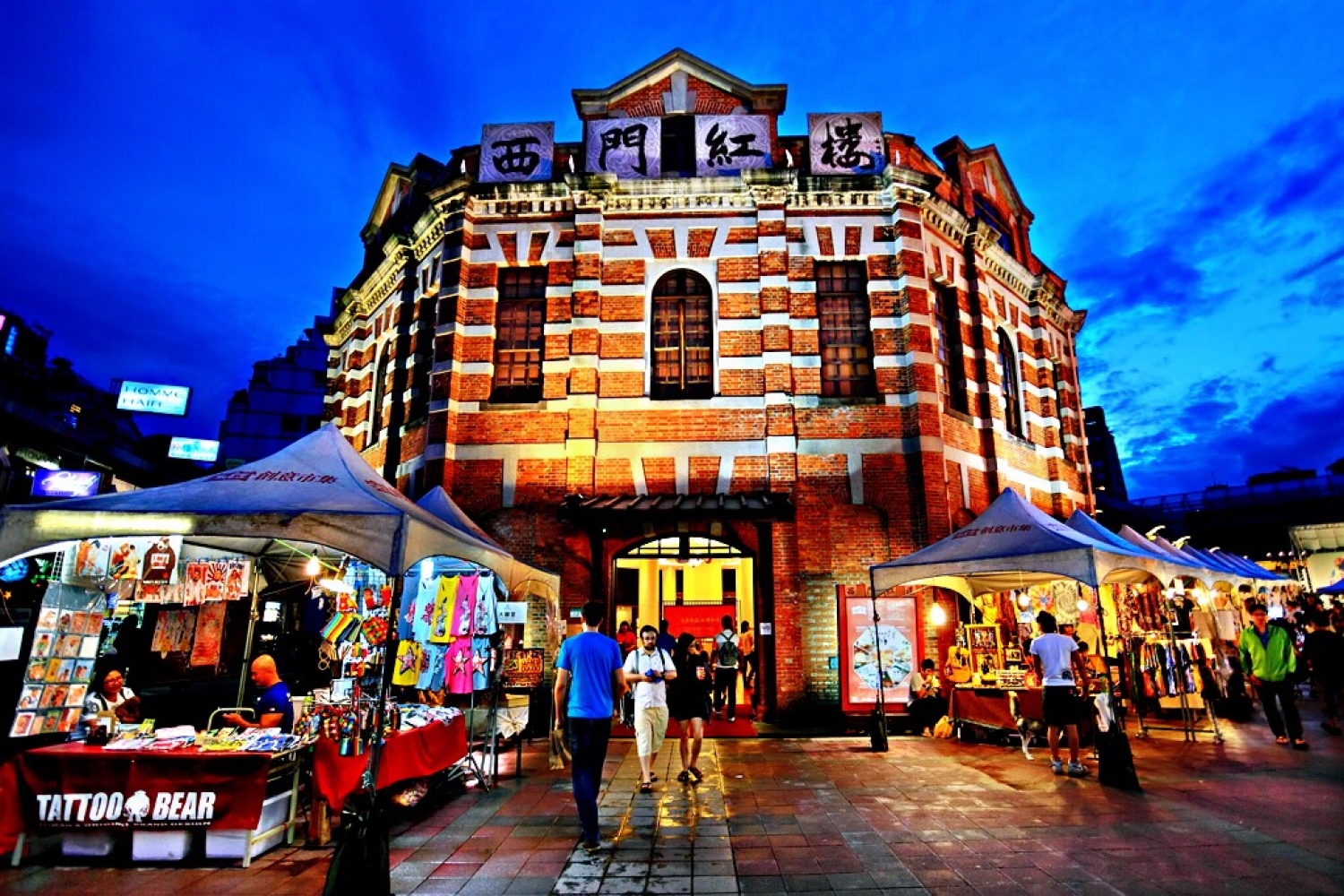 Ximen Red House
There are lots of surprises in this elegant building.
March into various Taiwanese OBM studio and exhibition venue.
The square is not only bustling but a large number of creative markets to wait for you on weekends.
Originally, the complex with built to serve as the first government-operated public-run market, and now is classed and preserved as a municipal heritage site. The building features an octagonal entrance and cross-shaped floor plan where merchants could showcase their goods. Today the market has modernised to become a space for the creative and art industry, including an outdoor Market for Artists and Designers located within the North Square.
A small concert hall is located within the complex, and frequently hosts cultural events such as concerts and exhibitions.
The square behind the main building is home to Taipei's largest LGBT district and a large number of outdoor bars (with great drinks and service) that welcome all patrons.