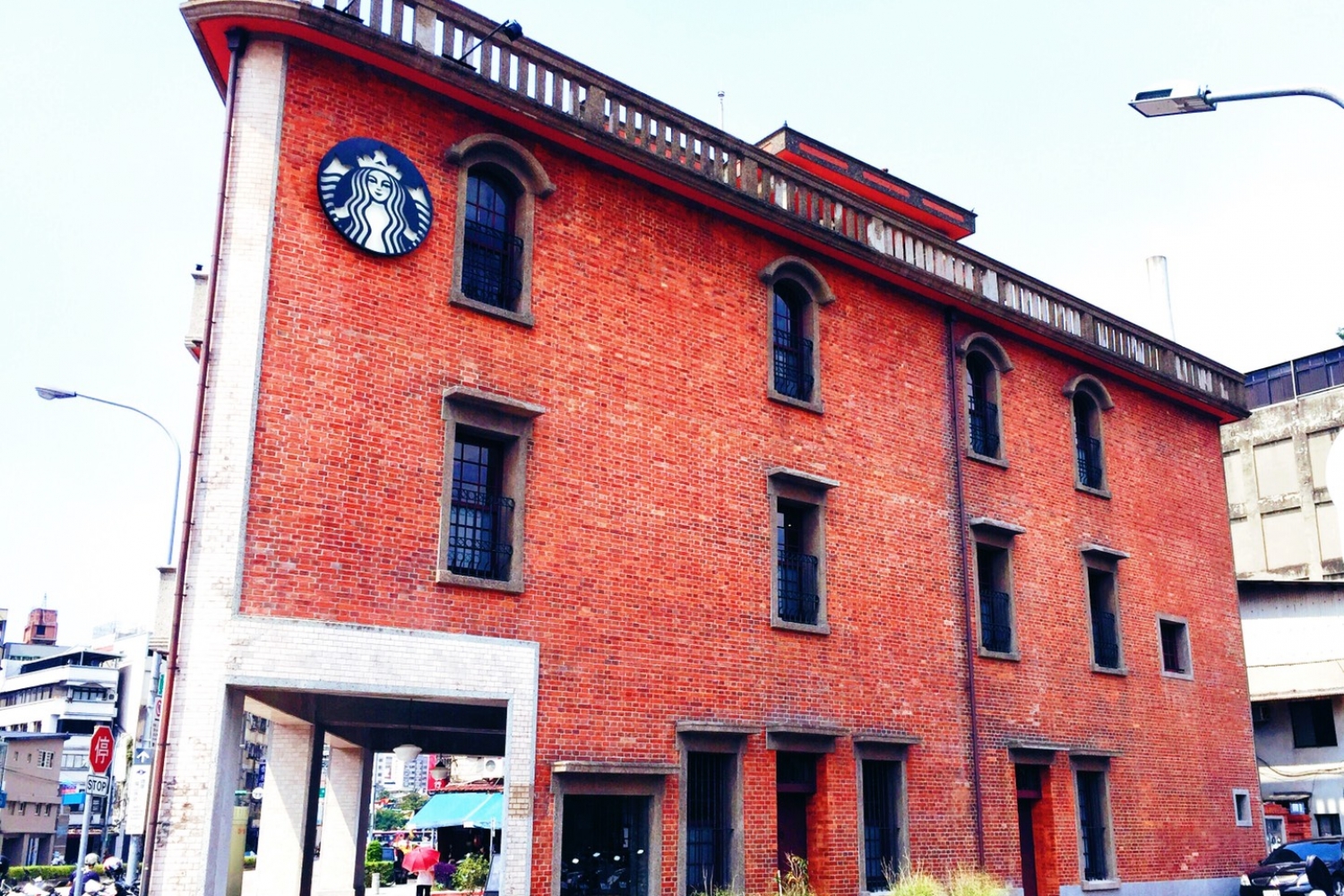 Starbucks (Bangka Xiyuan)
STARBUCKS BangKa
Address:No. 24, Lane 306, Section 1, Xiyuan Road, Wanhua District, Taipei
City, 108
Business Hours:Mon-Fri 7AM-9:30PM / Sat&Sun 8AM-9:30PM
Traffic Information:Take the Banqiao Line (Blue) to the Longshan Temple metro
station, and take Exit 2 and walk for about 5 mins.

Enjoy a cup of strong coffee in the traditional and historical building
Mix with the traditional, japanese and western style, Wanhua Lin House is
rarely historical building that is well-preserved in Taiwan since 1935.
After starting the branch in the Wanhua Lin House, starbucks keeps the original design and renovates the building according to the Lin House style.
The following is a list of other Starbucks featured stores in the North District,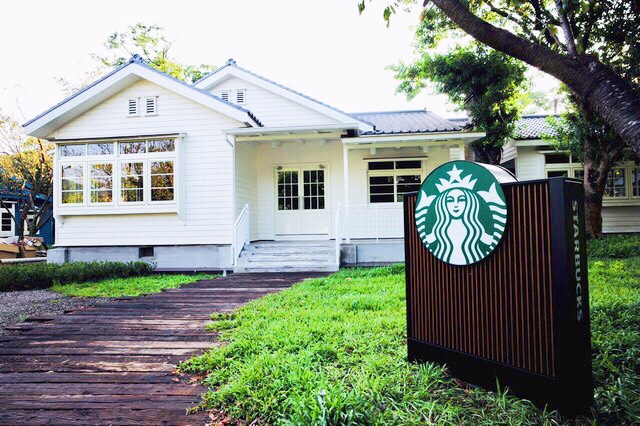 Starbucks Grass Mountain
Address: No. 5, Guotai Street, Shilin District, Taipei City, 111
Business Hours:8AM-8PM
Traffic Information:Take the bus R5 or S15 to the Shanzaihou Police Station from Jiantan MRT station and walk about 5 mins.
Renovating the U.S. Military Dorms in the 1950s, walking around here as if you walk into the small town of american tv series.
White wooden building and reserve the original interior design, make you feel at home.
STARBUCKS Zhongzheng
Address: No. 32-1, Lane 6, Section 1, Zhongzheng Road, Tamsui District, New Taipei City, 251
Business Hours: Sun-Thu 10AM-6PM/Fri&Sat 10AM-7:30 PM
Traffic Information:Taking MRT RED Line to Tamsui Station,transfer via Route No. 836 Get off at Cloud Gate Theater (Hobe Fort / Huwei Fort 滬尾砲台) stop, walk approximately 2 minutes.
STARBUCKS Zhongzheng is far from the city, you may see the Mount Guanyin and Tamsui River here.
The building almost was surrounded by glass. You can enjoy the green plants and sunshine in the building when you taste the coffee.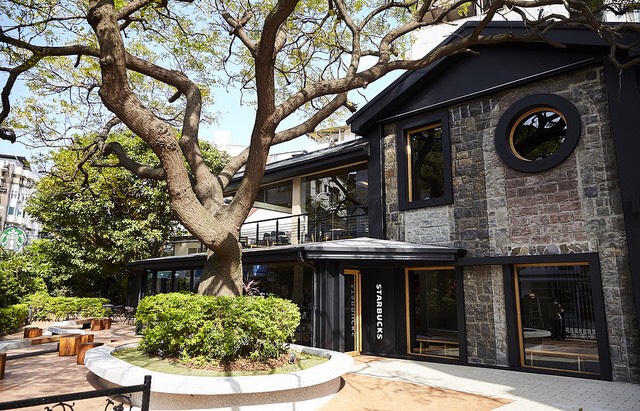 Starbucks Tianyu
Address: No. 1, Alley 18, Lane 38, Tianyu Street, Shilin District, Taipei City, 111
Business Hours:Mon-Thu 6:30AM-10PM / Fri-Sun 6:30AM-10:30PM
Traffic Information:Taking MRT RED Line to Zhishan Station,transfer via Route No. 616 and Get off at Tianmu Square and walk about 2 mins.
The first European garden style starbucks in Taiwan. You can see the grand door when you approach the starbucks.
Differ from the hustle and bustle of the downtown, you can enjoy the tranquillity and feel calm here.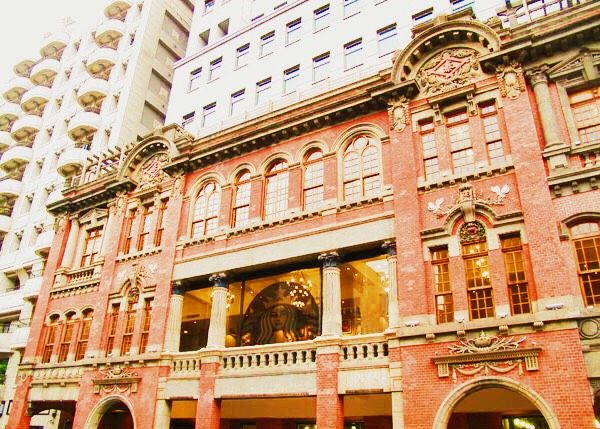 STARBUCKS RESERVE™ Bao'an Shop
Address: No. 11, Bao'an Street, Datong District, Taipei City, 103
Business Hours:7AM-10:30PM
Traffic Information: Take MRT to the Daqiaotou Station and walk about 5 mins.
The plutocrat's baroque style old mansion brings you back to the 1930s of Twatutia.